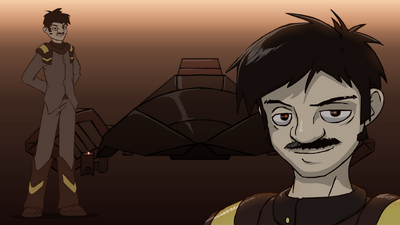 Jackson is the police chief of
TPD
and the captain of the police cruiser,
Rebruiza
. He is a cheerful Terrahyptian, enjoying his job as the chairman for the TPD, because he has the rights to deploy his cruiser for duty at anytime that he loves to patrol with. He also engages in close combat in every battle since his an athletic guy with a pair of small but fearsome handguns. He sometimes works together with
Eradrath
in some events since he is his childhood friend after all.